EA STUDIO
L'amore per questo lavoro ci ha spinto verso l'azione forse più difficile di tutta la nostra vita: Insegnare.
EA STUDIO è la nostra sede. EA Stunt offre alle produzioni, Stunt Coordinators, Stunts, Attori e Registi un'area attrezzata dove poter provare e realizzare sequenze Action con l'ausilio di attrezzature e personale specializzati.
EA STUDIO
The love we have for this job has led us to an action, perhaps the most difficult action of our entire life: Teaching.
EA STUDIO is our Headquarter. EA Stunt offers to the Production Companies, Stunt Coordinators, Stunts, Actors and Directors a full Equipped Area where you can rehearse and implement Action Sequences with the aid of Specialized Equipment and Personnel.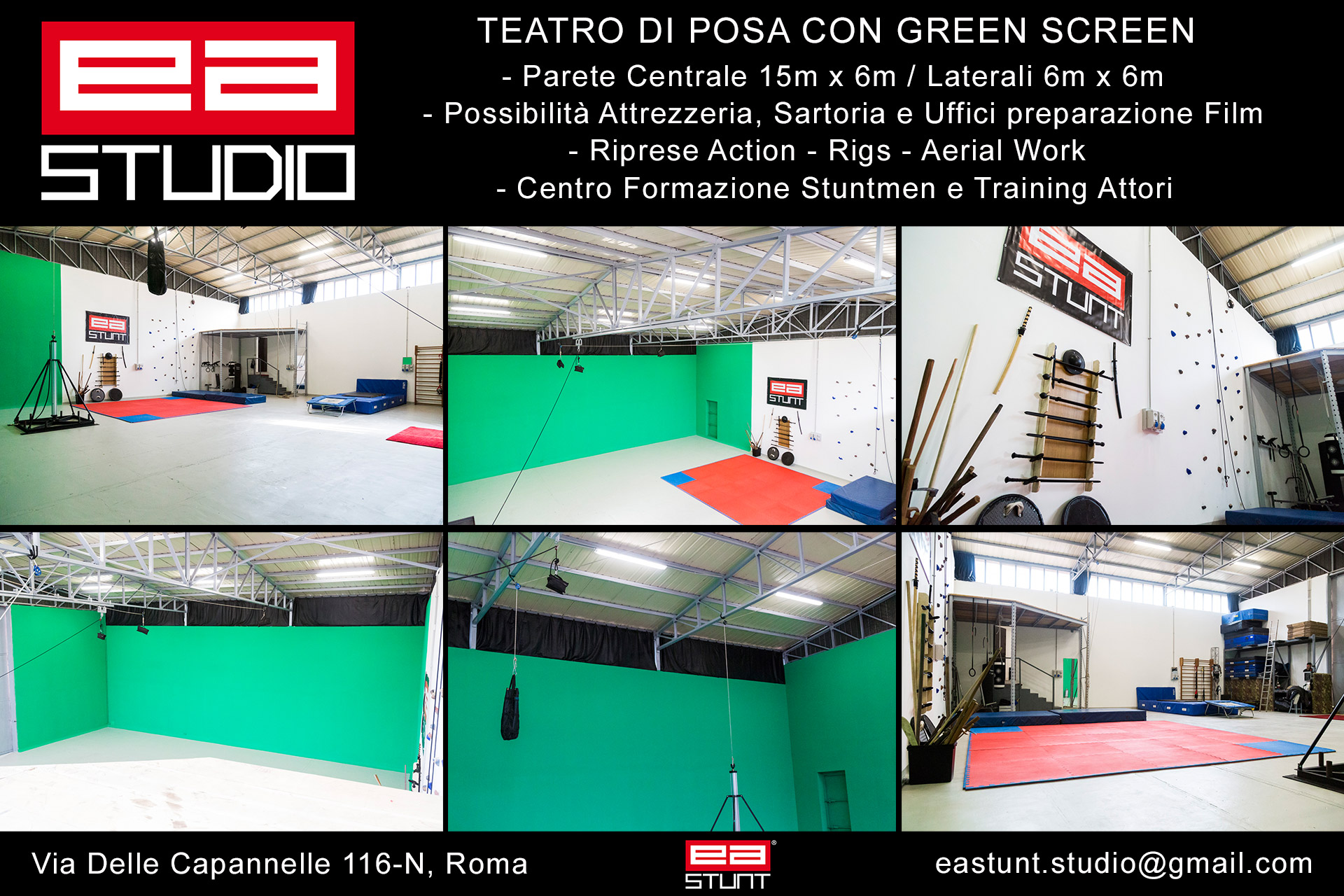 ---